A few days ago. Jeanette an artist friend made a commentary about our ongoing years long discussion about human consciousness. She mentioned something about Freud.
I answered the following :
There is 2 videos to watch.
18:43 minutes https://www.youtube.com/watch?v=LMrzdk_YnYY
11:43 minutes https://www.youtube.com/watch?v=dFs9WO2B8uI
and a few words.
I am not using any of Freud's vocabulary. I never met the man. But I read about him and a lot more about many others.
In 1969 Gustav Eckstein published «The body has a head» meaning that the brain like any other organ only had to keep an organism alive.
Also I was born cripple. I know that reality, even living reality, doesn't answer ego whims.
I also read, «The Great Code: The Bible and Literature‬, by Northrop Frye showing how little originality homo Occidentals has in his thought patterns.
More than that, for 25 years, I worked in shops doing what they called, man-killing jobs, with peoples who understood they were not demigods and what they were and could be was limited by their fragile living nature.
They never thought as their ego as the best partof life. I worked in a shop where everyone of the 500 workers knew only 8% of them would live long enough to be 65 years old. It was accepted as is.
I worked with a man we knew by the surname of Punché (the one who had been punched). When he was younger he was a boxer. He was punched on the side of his head and lost 20 points of cognitive capacity and a good deal of his ego's narcissical vanity.
Human ego is a social innovation produced by urban multitude necessities to deal, negotiate, with other human social entities.
We keep forgetting Protagoras words : Man is the measure of all things in heaven an earth … for man … Only for man I would say.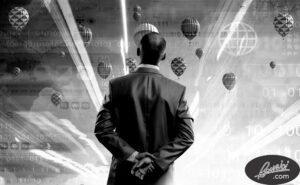 20 hominid species disappeared the last 6 or 7 million years. The last was The Neanderthal who had a bigger brain than ours and was stronger than we are. Had he any ego to speak of ?
Finally, I strongly believe the human ego should learn about humility. If that ego can't learn, it's tru biological place in nature. It will simply disappear under the technological weight of its own vanity.
"Translated from the French by Rémi Labrecque." You can get in contact at info@bourjoi.com.