For the past few weeks, we have all been confined to our home.
In 1982, I was 32 years old, I was still a self-taught artist. My family and I lived on Aylwin Street in the Hochelaga neighbourhood, where I grew up. At that time, after having lived the childhood of the excluded, (https://bourjoi.com/3-doigts-en-2/) followed by an adolescence steeped in the anxieties of a single parent family, through the medias and the prevailing social prejudices, I felt confined to my condition as an artist and a worker.
What was said about us, my family, my friends and neighbours were not true to our nature even to our human dignity. I found this very unfair. So to express my concern, I painted a picture that I called "Bricked mummy" (Momie en brique)
Momie en Brique, 1982
Confined but not jailed in.
What was said about us, my family, my friends and neighbours were not true to our nature even to our human dignity. I found this very unfair. So to express my concern, I painted a picture that I called "Bricked mummy" (Momie en brique)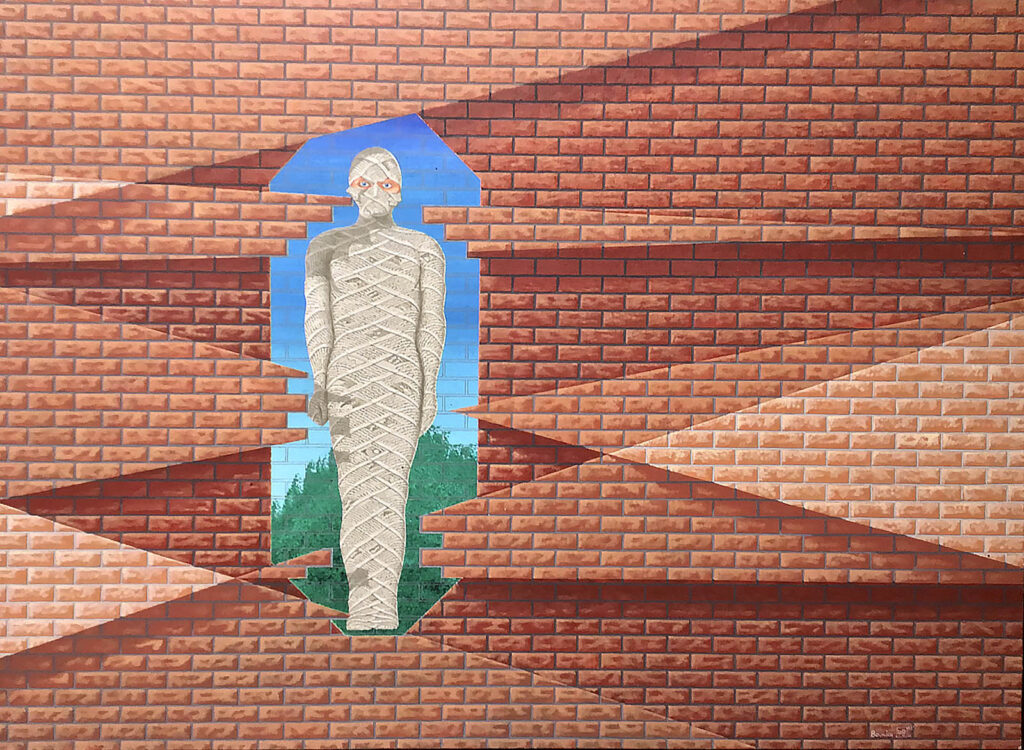 I have known the emotions of containment for a long time. I adapted to it by building an environment in which I have access to everything that allows me to daily fully live my life as an artist.
Living there with my family, able to fulfill my basic and artistic needs, I'm as safe as can be.
Through the years I learned that everything that really matters is close to you rather than in a place you don't know and especially a place where there is no love, no friendship to find that gives meaning to life.
For the past few weeks, we have all been confined. Peoples of over 70 years old like me more than everyone else.
Still, every day I am quite busy making art, as I have been doing for several years, in the workshop that I built in our backyard in the year 2000, southwest of the working-class district, Hochelaga.
One day I wrote and had printed on the t-shirts that I wear every day a sentence summarizing all that one can think of art:
ALL ARTISTS. Art, the first art of all, is the art of becoming … Human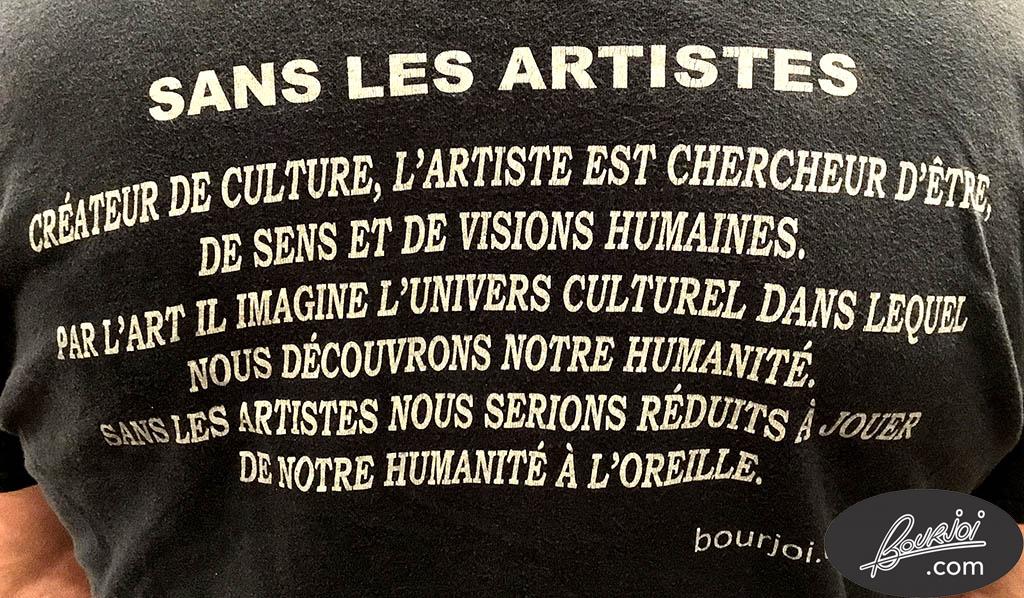 This does not prevent anyone, like I do, from making it the life of an artist making art of everything.
Although you can confine someone, it is impossible to confine a heart that beats to the rhythm of life.
In all kinds of ways, my studio is still open to the world.
Every year, like Mr. Richard Chabot who took the superb spontaneous photo of me, I open my studio to a few hundred visitors (350 – 400).
I built my workshop in the neighbourhood where I grew up. Where I am happy to grow old. https://bourjoi.com/tout-pres-tout-autour/. Even I may seem to be alone in my lair, the world is entering at full door.
These days it's the catastrophic Covid-19, its anguish and the human grief, the loss of life and the loss of our way of life that comes with it.
The world also resembles the walkers who stop to see the many works outside my studio, with whom I sometimes exchange a few words from a distance, even if they can no longer despite their curiosity approach me and visit my studio.
The artist is in quarantine, but far from alone. My workshop remains bright and open to the world. A world for which I realize a sculpture coming from a heart which even confined cannot stop covering our humanity with art.
Almost two years ago, a team of pruners had to cut down a tree near our house.
Curious to see the sculptures up close in front of my studio, the pruners came to see me in it. I took the opportunity, as I often do, to show them around.
At the end of their day, I thank them very much for it, they left a beautiful 4-foot (122 cm) long log in front of my studio's door.
I applied a protective wax-based compound to both ends of the log and put it to dry in the back of my studio. Hoping that one day, I would make a sculpture from it.
This moment has arrived.
I0 cannot be insensitive to the drama which unfolds around us and reaches us all at heart. In order to do my work as an artist, over the next few days, probably weeks, I will pierce in the nice log that is still in my studio, as many cavities as there will be deaths caused by the Corona virus in Quebec.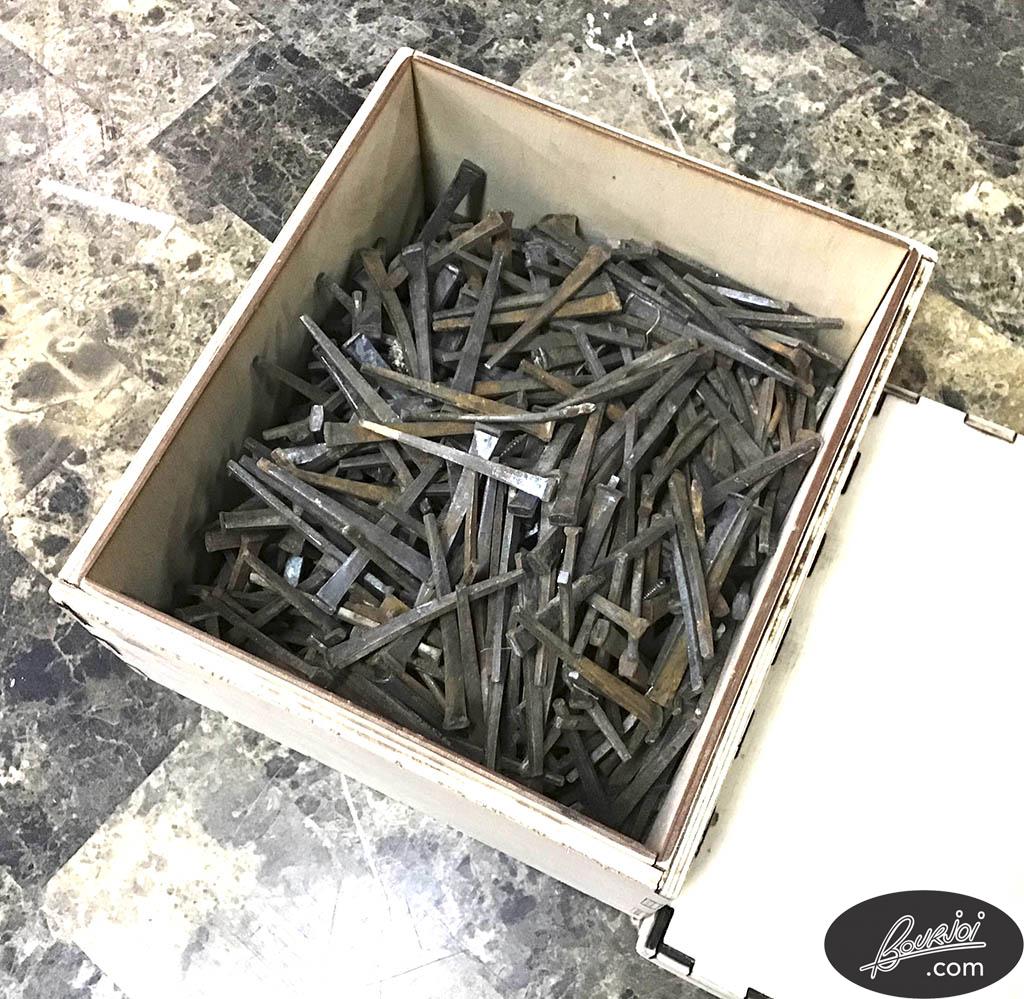 coming from nature, the void that these disappeared will leave behind, in our world and nature.
A way of inscribing in a tree trunk
In 1987, I was exploring on the idea of the recumbent figure. https://fr.wikipedia.org/wiki/Gisant.
I made some artworks from this historical figure. I still have one in my personal collection which is in my studio.
The art piece is made up of several materials. The base is made of steel on which I have fused bronze rods. Above are two pieces of aluminum that I engraved by hand. The figure lying supported by the aluminum parts is made of ash, the dark colour of which was obtained by burning the surface with a welding torch. The figure is covered with hand-hammered copper.
On both sides of the represented character, an anonymous character like the vast majority of us, I engraved the words which make life, the words by which we remain alive.
For example, love in itself which becomes being loved and leads to being able to love. Engraved that makes Love, Loved, Loving. Or Food, Nourished, Nourishing. Etc. What is human, to receive it and give it.
The tree trunk is installed horizontally on a support that I made for this in the studio where I have the space, materials, tools, equipment and accessories allowing, whatever the inspiration, to make my artwork. Horizontal, by itself the wood log will be a sort of recumbent figure bearing the memory of all the final victims of the Covid-19 in Quebec Province.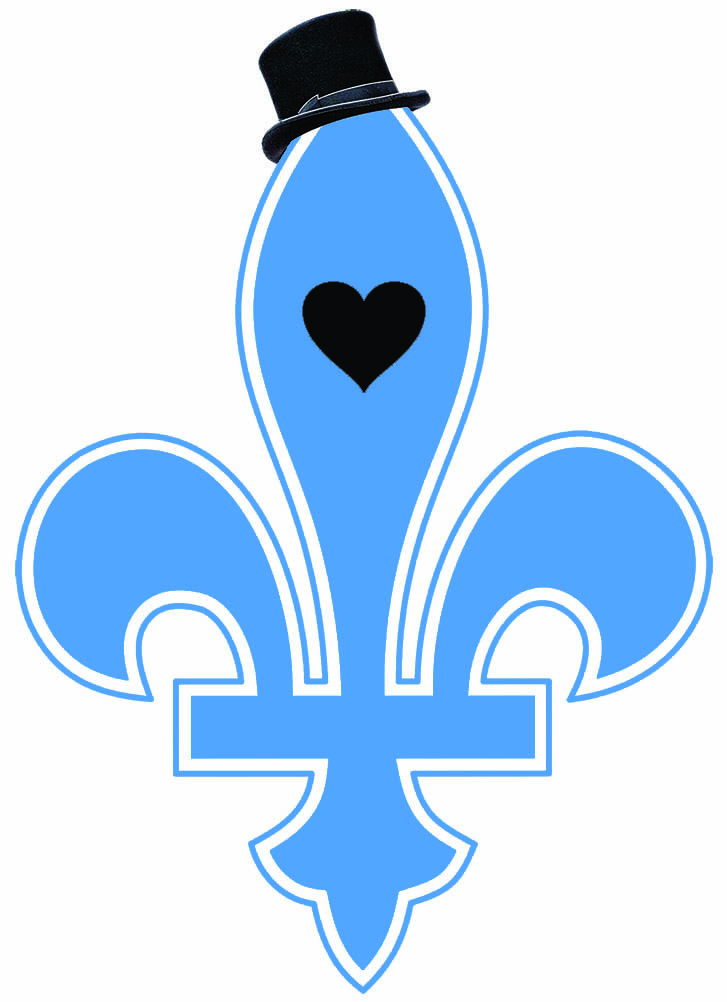 I will dig in the woods the cavities representing the deaths of Quebecers. I thought for a while to do it for all of Canada, but the task quickly seemed insurmountable. So, since we have family and friends there, symbolically, I will carve nine more cavities. One for each province.
In the centre of each of the cavities will be planted a square nail that we recovered when we replaced the wild cherry wood floor which dated from 1929.
These square nails look like the protein growths appearing on the surface of the covid-19 virus.
Then, every day I will dig a new hole for each of the additional victims, hoping that in a month or two the protective bark of the log will not have completely disappeared.
It would represent a human catastrophe, not long ago unimaginable.
I sincerely hope that I will not have to perforate it entirely.
+++++++++++++++++++++++++++++++++++++++++++++++++++++++
Finally, my very personal artistic vision of the virus accompanied by a legend: FROM HEART TO HEART, COURAGE AND HOPE BEAT AT THE RHYTHM OF THE HUMANS COMPOSING HUMANITY.